Beautify a wall or fence by growing foliage over a Stainless wire trellis.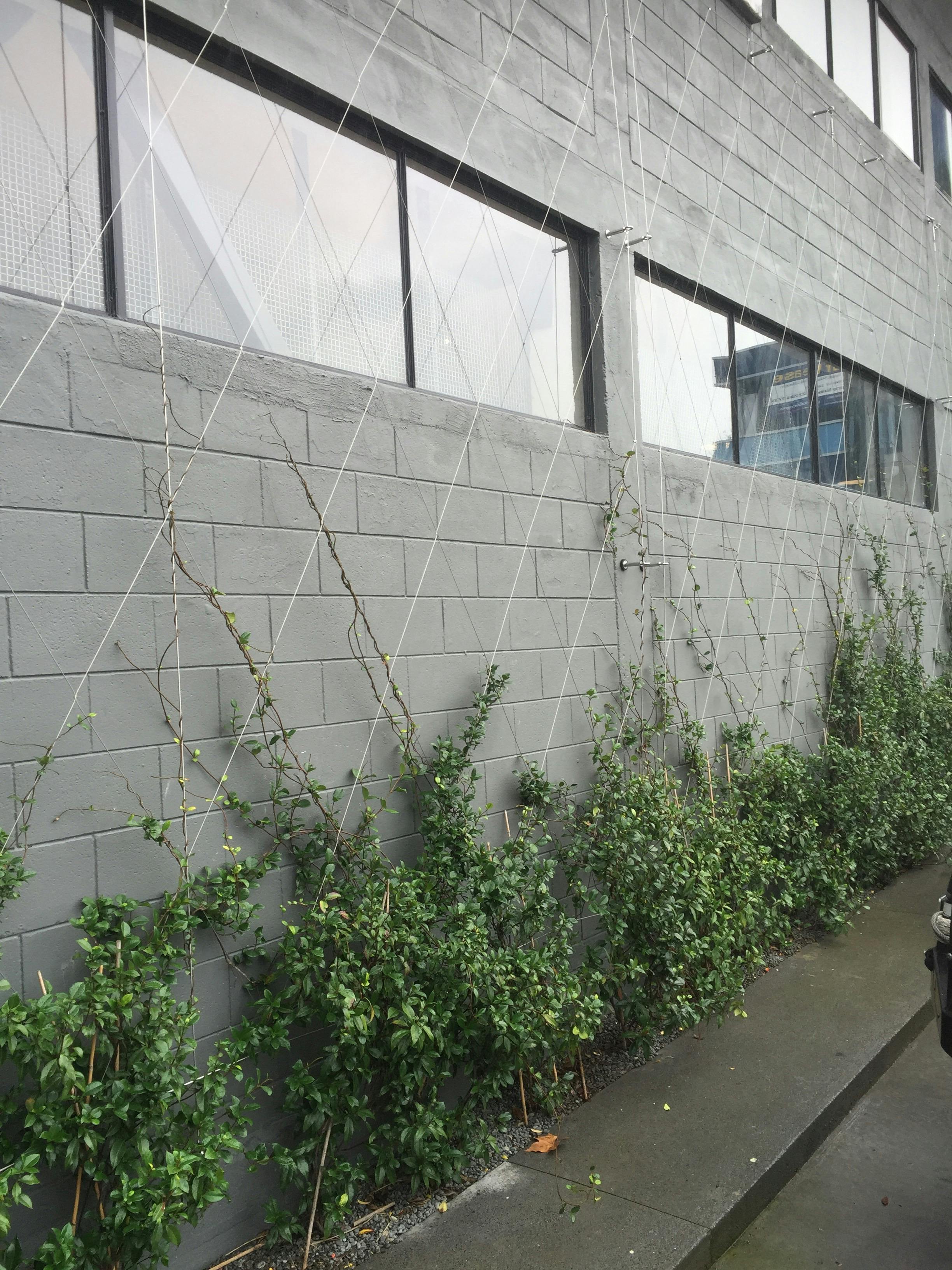 Our Stainless wire system gives you a flexible and permanent trellis that makes featureless walls and fences come to life.
Benefits
Strong yet lightweight.
Durable.
Stainless Steel components.
Easy installation - only hand tools required.
System can generally configure to your working space.
Using a diagonal trellis construction, Anzor's foliage system supports vines, climbers and scrambling plants.
Not recommended for situations where there is a risk to the water tightness of a building, eg. timber cladding.
Contact us for more information and possible options.